Thursday, April 8, 2010
Hey, guys. It's been six EPIC months since I updated. In order to bring you up to speed, I have created this sweet visual aid. Apologies for the occasionally too small text.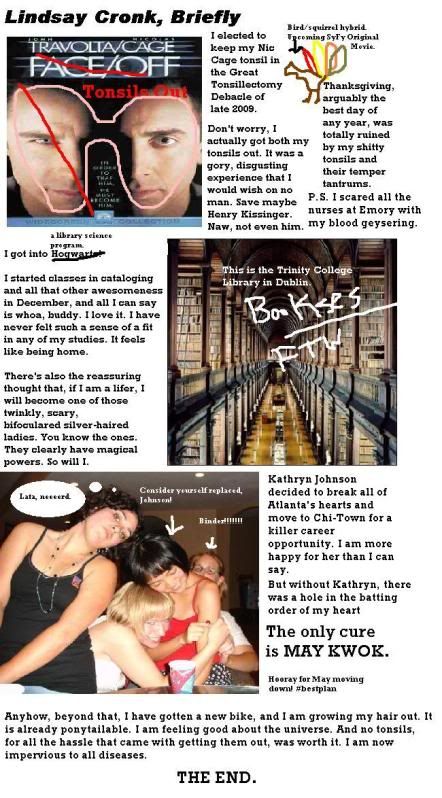 Courtesy of

Lindsay Cronk
at 9:58 AM
2 comments

Tuesday, November 3, 2009
Readers, I have been up to no good, as evidenced by this alarmingly attractive picture of me in my Halloween homage to Fay Wray.*
Halloween was magical. I sprayed the roomie with glitter, and he went as a Twilight vampire. Complete with exposed chest and floppy daguerreotype hair. The ladies loved it.
I'd love to hear what you went as for Halloween! Is it wrong that I have already outlined my costume for next year?
Next on this girl's docket- eating myself silly at Thanksgiving.
*Yes, I am wearing a giant gorilla hand.
Courtesy of

Lindsay Cronk
at 9:52 AM
0 comments